Apache Corporation Tree Grant Program Announces 2023 Recipients
More than 5 million trees have been planted since the program's inaugural season in 2005
HOUSTON, Oct. 30, 2023 (GLOBE NEWSWIRE) -- Apache Corporation, a subsidiary of APA Corporation (Nasdaq: APA), today announced the donation of more than 206,000 trees to 61 nonprofit partner organizations through the annual Apache Corporation Tree Grant Program. Since 2005, over 5 million trees have been granted to more than 1,000 U.S. nonprofit partners and government agencies across the country.
"Over the last 18 years, the tree grant program's partnerships and support of conservation projects stand as a testament to the enduring importance of trees for the resilience and growth of our communities," said John J. Christmann IV, Apache's chief executive officer and president. "Apache believes in the importance of building and maintaining this legacy. We are committed to continuing our work as responsible stewards of the environment by conserving natural habitats, expanding shared green spaces, and restoring urban forests."
2023 grant recipients span numerous states and project types. For example, this year recipients include organizations such as Houston Wilderness, Hermit's Peak Watershed Alliance of New Mexico, and Keep San Angelo Beautiful.
Houston Wilderness is an alliance of business, environmental and government interests dedicated to protecting diverse ecoregions along the Gulf Coast.
"Having a partner such as Apache Corporation donate trees guarantees an impact in the communities where they are planted and takes on a large portion of the direct costs associated with these plantings," said Taylor Britt, Houston Wilderness senior director of collaborative grants "The long-term impact of these trees is astounding -- they can remove particulate matter from the air, absorb water, store carbon, reduce urban heating impacts, decrease energy costs and provide shade to buildings. We really appreciate that the Apache Tree Grant Program guarantees the trees are going to be delivered, which provides an incredible benefit to the community."
Hermit's Peak Watershed Alliance works to protect and restore the ecological heritage of the Hermit's Peak region in New Mexico.
"With the generous donation of trees we've been granted through the Apache Tree Grant Program, we will be holding volunteer and educational planting days that will help to revegetate burned areas of Hermit's Peak, increase native plant biodiversity and help educate our community members on all of the work we have been doing," said Sandy Miller with Hermit's Peak Alliance. "We are proud of all the work we've been able to accomplish in the past year and are excited to involve our volunteers and students to continue this work. We are very grateful to programs such as the Apache Tree Grant Program that make this work possible."
In West Texas, Keep San Angelo Beautiful enhances quality of life by maintaining clean, green and beautiful spaces through art, science and education in the San Angelo community.
"Keep San Angelo Beautiful is about meeting relevant community needs, creating relationships through intentional acts of service and engaging in purposeful teamwork," said Charlotte Anderson, executive director of Keep San Angelo Beautiful. "This gives us the perfect opportunity to come together to foster a love of the environment by enhancing it with the beauty of West Texas trees. This year we will have planted a total of 900 trees since 2020 thanks to Apache Corporation. San Angelo is a remarkable community worth preserving and safeguarding, where humans and nature can co-exist in harmony and champion the sustainability of our environment. Thank you for changing the landscape in West Texas."
These organizations represent the wide array of nonprofits and government agencies that the tree grant program supports with a full list of this year's recipients listed below.
2023 Grant Recipients:
LOUISIANA
Coalition to Restore Coastal Louisiana
Iberia Soil & Water Conservation District
Nicholls State University Foundation
NOLA Tree Project
Pontchartrain Conservancy
Proud Louisiana c/o Parish Proud
St. Mary Soil & Water Conservation District
Terrebonne Parish Consolidated Government
Woodlands Conservancy
NEW MEXICO
City of Las Cruces
Hermit's Peak Watershed Alliance
Tree New Mexico
TEXAS 
Abilene Zoological Society
Alum Creek Wildlife Management Association
Arboretum San Antonio
Bayou Land Conservancy
Big Bend Conservation Alliance
Big Lake Economic Development Corp
Bryan Noon Lions Club
Buffalo Bayou Partnership
City of Andrews
City of Edinburg
City of Fort Stockton - Keep Historic Fort Stockton Beautiful
City of Houston
City of Pasadena Parks and Recreation
City of Pharr
City of Seabrook
City of Spring Valley Village
City of Whiteface
Coastal Prairie Conservancy
Doyle School Community Center
Dripping Springs Ranch Park - City of Dripping Springs
Exploration Green Conservancy
Fort Stockton Historical Society
Friends of the Wildlife Corridor
Galveston Island Tree Conservancy
Habitat for Humanity Pasadena
Harris County Precinct 3
Harris County Precinct 4
Hermann Park Conservancy
Houston Botanic Garden
Houston Wilderness
Keep Levelland Beautiful/Levelland Chamber of Commerce
Keep Midland Beautiful
Keep Odessa Beautiful
Keep San Angelo Beautiful
Keep Sugar Land Beautiful
KSA Parks Foundation - Trees for Kingwood
Native Plant Society of Texas - Fredericksburg Chapter
Native Plant Society of Texas - Boerne Chapter
Native Plant Society of Texas - Kerrvile Chapter
Pease Park Conservancy
Sam Houston State University - School of Agricultural Sciences
Scenic Texas
Texas Blossoms
Texas Longleaf Team - Texas A&M Forest Service
Texas Master Naturalist - Hill Country Chapter
Texas Parks and Wildlife
The City of Shamrock Texas
TreeFolks
Webb County
For more information about the Apache Tree Grant Program, please visit www.apachelovestrees.com.
About Apache
Apache Corporation a wholly owned subsidiary of APA Corporation (Nasdaq: APA), is an oil and gas exploration and production company with operations in the United States, Egypt and the United Kingdom. Apache's parent corporation, APA Corporation, posts announcements, operational updates, investor information and press releases on its website, www.apacorp.com.
About Apache Tree Grant Program
Founded in 2005, the Apache Tree Grant Program is a philanthropic initiative of Apache Corporation that donates trees to nonprofits and government entities in the company's operational areas. The program focuses on grants that support large-scale conservation, protection of habitats for wildlife and native species, as well as the restoration and enhancement of public greenspaces. This award-winning environmental stewardship initiative has provided more than 5 million trees to over 900 qualified partners in the U.S. In addition to the development and improvement of public parks and greenspaces, community partners often request trees to support a broad range of conservation efforts, including preservation of natural habitats and reforestation. To learn more about the program, visit www.apachelovestrees.com.
Contacts
Investor: (281) 302-2286  Gary Clark
Media: (713) 296-7276  Alexandra Franceschi                        
Website: www.apacorp.com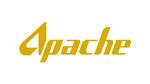 Source: Apache Corporation