Apache Corporation and LongPath Technologies Expand Methane Monitoring Partnership in the Permian Basin
HOUSTON, March 07, 2022 (GLOBE NEWSWIRE) -- Apache Corporation, a subsidiary of APA Corporation (Nasdaq: APA), and LongPath Technologies, Inc. are announcing an expansion of their partnership for continuous methane emissions monitoring in the Permian Basin of southeast New Mexico and west Texas.
Methane emissions from oil and gas operations are a focal point for global greenhouse gas mitigation initiatives. LongPath is a leader in providing 24/7 real-time monitoring for methane leaks. Apache adopted the LongPath system in Fall of 2021 with the commissioning of several dozen sites, leading to reductions in emissions.
"At Apache, we are committed to reducing emissions and were looking for a technology that provided real-time monitoring and volume quantifications," said Jessica Jackson, Vice President, Environment, Health and Safety. "LongPath's technology provides our teams with the data needed to achieve meaningful emissions reductions while meeting global energy needs in more innovative and sustainable ways."
LongPath Technologies' networked monitoring solution provides wide-area coverage of many individual facilities with a single laser system. The laser system is placed in a central location, and eye-safe light is sent out over multi-mile pathways through the air. Small mirrors on monitored sites allow for quantified emission volumes for each site to be reported in real-time.
With the planned expansion, LongPath will provide real-time monitoring for approximately 60 Apache facilities across multiple areas of the Permian.
"We are thrilled to be able to continue what has been a rewarding partnership on both sides," said LongPath CEO Ian Dickinson. "In Apache, we have partner who has focused on how to make continuous monitoring actionable and efficient. The Apache team's emissions mitigation workflow represents a viable long-term solution for ingesting real-time emissions data and getting root cause analysis and solutions down to a science. We are looking forward to entering into this next phase with Apache."
About Apache
Apache Corporation is an oil and gas exploration and production company with operations in the United States, Egypt and the United Kingdom. Apache is a wholly-owned subsidiary of APA Corporation. APA posts announcements, operational updates, investor information and press releases on its website, www.apacorp.com.
Forward-Looking Statements
This news release contains forward-looking statements within the meaning of Section 27A of the Securities Act of 1933 and Section 21E of the Securities Exchange Act of 1934. Forward-looking statements can be identified by words such as "anticipates," "intends," "plans," "seeks," "believes," "continues," "could," "estimates," "expects," "guidance," "may," "might," "outlook," "possibly," "potential," "projects," "prospects," "should," "will," "would," and similar references to future periods, but the absence of these words does not mean that a statement is not forward-looking. These statements include, but are not limited to, statements about future plans, expectations, and objectives for operations, including statements about our capital plans, drilling plans, production expectations, asset sales, and monetizations. While forward-looking statements are based on assumptions and analyses made by us that we believe to be reasonable under the circumstances, whether actual results and developments will meet our expectations and predictions depend on a number of risks and uncertainties which could cause our actual results, performance, and financial condition to differ materially from our expectations. See "Risk Factors" in our Form 10-K for the year ended December 31, 2021, filed with the Securities and Exchange Commission, and in our quarterly reports on Form 10-Q for a discussion of risk factors that affect our business. Any forward-looking statement made in this news release speaks only as of the date on which it is made. Factors or events that could cause our actual results to differ may emerge from time to time, and it is not possible for us to predict all of them. We undertake no obligation to publicly update any forward-looking statement, whether as a result of new information, future development or otherwise, except as may be required by law.
About LongPath Technologies
LongPath foundational Frequency Comb Laser technology combines low system cost and field robustness with continuous long-distance emissions detection. LongPath is based in Boulder, CO and posts updates to www.LongPathTech.com.
Contacts
| | | |
| --- | --- | --- |
| Investor: | (281) 302-2286 | Gary Clark |
| Media: | (713) 296-7276 | Alexandra Franceschi |
| Website: | www.apacorp.com |   |
APA-G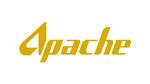 Source: Apache Corporation